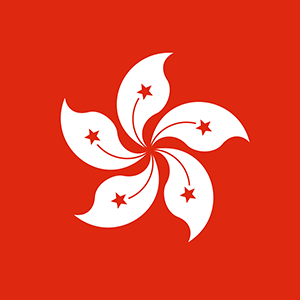 ---
Introduction:
Our client, a global technology-enabled services leader to the legal industry and corporations, is now looking for a passionate sales leader to help the growth of its business in Asia Pacific region. The job description is listed as follows: -
Responsibilities:
Responsibilities:
• Manage the team of Sales Professionals throughout Asia Pacific, including Hong Kong, China, Japan, Korea, Singapore, Australia, and India.
• Formulate and execute sales plans for the assigned territory and lead the APAC sales team to meet and exceed the budgeted annual, quarterly, and monthly revenue targets.
• Ensure timely and accurate usage of Salesforce to develop leads and prospects.
• Creates a performance driven culture by setting the right metrics and tying with the company's performance, compensation, and promotions to tangible results.
• Maintain appropriate post-sales contact with clients to ensure solicitation of future business.
• Drive sales policies, procedures and delivery and support the agreed corporate sales models, templates, product strategy and target client segments.
• Regularly measure and analyse productivity and effectiveness and determine budget trade-offs with a goal of continually improving and developing sustainable results.
• Collaborate and work closely with different departments within the organization, including Marketing, Operations, Product Management and Finance.
• Continuously develop knowledge of the products and services being offered and maintain a working knowledge of the industry's climate and competition to effectively implement the sales strategy.
• Provide training and motivation to the team to reach individual sales goals and achieve a competitive edge in the industry.
• Drive improvement on the job performance of existing staff and train up new sales staff.
• Define the team's KPIs and review performance on a regular basis to ensure the team stay on track.
Requirements:
Requirements:
Degree holder in business related subjects.
Minimum of eight years of hands-on sales and sales management experience with selling complex, consultative solutions, ideally with knowledge of the legal industry.
Proven track record as a high achiever with solid experience of managing a sizable geographic territory, building, and growing a sales team, and building a robust pipeline of high potential sales accounts, and delivering exceptional business results.
Demonstrated ability to communicate, present, and influence credibly and effectively at all levels of the organization, including executive and C-levels.
Experience in delivering client-focused solutions based on customer needs.
Excellent listening, negotiation, and presentation skills
Excellent verbal and written communications skills in both English and Chinese.
Frequent business travel within the designated sales territory is required.