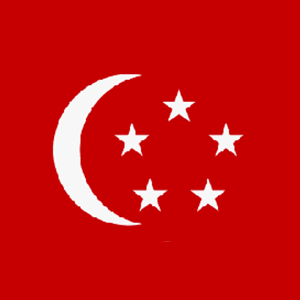 ---
Introduction:
About the job We are looking for candidates who are excited by the idea of owning and driving new ideas; people who like to build new products, features and services. This position requires collaboration with legal & compliance, marketing, sales, credit, operations and IT teams. You should be a self-starter and must be comfortable with ambiguity with a desire to create, innovate, iterate and improve.
Responsibilities:
In this role, you will have the opportunity to work directly on Bank's secured and unsecured SME loan strategy, developing innovative SME loan products and drive digitization to achieve growth in market share.
The ideal candidate should have an appreciation for technology, an eye for details, have a relentless drive to build products that are customer centric. This is the perfect role for candidates who want to be part of a dynamic team, spearheading digital innovation, in a fast paced environment.
Responsibilities
Serve as the SME loans product manager to define the product vision, roadmap and growth strategy
Understand the needs, gaps, opportunities, and provide outstanding recommendations as the subject matter expert
Translate the product roadmap into product requirements and work with various internal stakeholders, including Sales, Credit and Tech to deliver the product features
Constantly review, innovate and enhance product value proposition to drive sales volume and revenue and ensure product relevance
Being the owner of the product program – review and ensure proper processes and controls are in place to manage operational risks and compliance to MAS' regulations
Be well informed of emerging industry trends and competition
Requirements:
At least 8 years of relevant experience in SME or corporate banking, including min 2 years in product management or equivalent.
Strong foundational knowledge in various SME Loan products and end-2-end process.
Alternative lending knowledge is a plus point, such as peer-to-peer lending, crowdfunding etc.
Comfortable with digital technologies. Knowledgeable in digital/alternative lending is a plus.
Strong analytical skills and able to make data driven decisions
Ability to write well and experienced at writing various business documents (i.e. business case and requirements, project plans, presentations, reports, and specifications)
Excellent communications skills and able to work across both business and technology stakeholders
Motivated, able to work independently, proactively and efficiently in a fast paced and changing environment
Excited and passionate about digital technologies

Interested Candidates, please email updated CV to michaelk@gemini.sg (Attn: Michael Kan)
Regrettably only shortlisted candidates will be notified.