Country Sales Manager (Taiwan)
by Darren Leng in
Chemical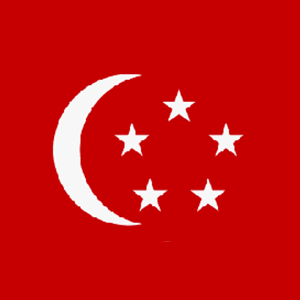 ---
Introduction:
Our client is is a world leader in EO/AO technology, optical design, testing, and precision optical manufacturing, serving a diverse range of customers and markets ranging from Aerospace & Defence (A&D), Industrial & Telecoms to Life Sciences. They are seeking a motivated individual to join their Asia & Pacific (APAC) sales team to expand their footprint . This represents an excellent career opportunity to establish a direct regional sales presence in the Taiwanese market. THIS POSITION WILL BE PERMANENTLY BASED IN TAIWAN WITH HYBRID WORKING ENVIRONMENT
Responsibilities:
Proactively formulate and implement sales/marketing strategies to achieve the company's growth objectives.
Respond to customer enquiries - interact effectively with relevant internal staff in production and engineering (to prepare quotations, provide product support, logistics, deliveries, import/export, compliance etc.)
Preparation of sales forecasts and other sales reports as required.
Conduct sales presentations, negotiate sales transactions, and proactively follow up on business opportunities in the region.
Service existing Taiwan distributors and key customers to promote and further business interest in the country.
Prospect for new customers and develop incremental business with Taiwanese lasers/laser systems, photonics, microelectronics, display and automotive industries.
Focus on developing business relationships with Taiwan Aerospace & defence customers, Semiconductor related, Life Sciences and Medical segment
Effectively use company systems, reporting & sales forecasting tools
Attend regular conference calls and sales meetings across different time zones
Asist with company marketing efforts in the APAC region such as trade shows, etc.
Requirements:
Degree or Diploma in photonics/optics/science/physics or relevant engineering background or an equivalent combination of education and experience.
Ability to speak and write Chinese (Taiwanese) natively and English fluently. Fluency in Japanese is an advantage (but not a necessity)
>10yrs experience selling complex photonics products and components into OEM laser, laser systems, telecom, medical laser manufacturers. and ideally, selling systems and photonics products into the A&D, bioinstrumentation, and life sciences.
Relevant experience in handling Taiwan Prime defence contractors.
Experience selling direct to customers as well as managing local distributors
Strong customer advocacy ethic with excellent English communication skills both verbal and written.
Motivated self-starter with high integrity and ability to work effectively, organised and independent
Business travel may be required from time to time
Interested Candidate please email to richardh@gemini.sg