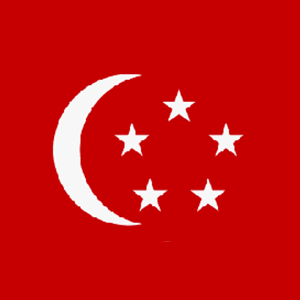 ---
Introduction:
Main objective of the role Establishes and maintains dealership marketing / customer relationship management activities to ensure increased existing customer loyalty and attract conquest customers
Responsibilities:
Main responsibilities and duties
1. Defines and implements targets and suitable measures for the Marketing department
Develops and ensures a consistent marketing strategy and planning based on customer needs
Conducts SWOT analysis of all current marketing activities at the dealership
Conducts strategic reviews and amend objectives and approaches as required with Managing Director, General Manager, Finance & Administration Manager (and CRM Manager, if available)
2.
Observes the market and initiates marketing activities
Establishes and implements a marketing strategy for the dealership
Coordinates dealership customer communications
Coordinates marketing initiatives and events
Coordinates potential marketing opportunities across dealership departments
Ensures marketing communications are in line with the Company CI and approved by the Regional Sales Manager
Coordinates with Company brand departments on brand and product events
3. Leads and guides Marketing employees
Is responsible for all personnel decisions regarding the Marketing employees (plans staffing requirements, hires and reduces the staff; if applicable in consultation with General Manager or Finance & Administration Manager)
Conducts regular meetings to discuss target agreements/feedback and achievement of objectives
Conducts annual appraisal process with the Marketing employees which includes the definition of an individual development plan for each employee
Acts as a role model and ensures brand-compatible employee behavior
4. Steers and controls operational management, manage inventory
Improves dealership customer experience and ensures customer feedback is accurately captured
Responsible for attending relevant Company training courses and self-development and ensure an understanding of car evaluations
Plans, steers and controls overall marketing budget incl. measures and aligns with corresponding KPIs and management report
Takes responsibility and conducts the Sales Funnel Management
Requirements:
Professional experience of working with and managing agencies and internal company resources
Experience of the development, implementation and management of direct marketing processes
Leadership experience
Experience in a motor vehicle company/industry
Excellent communication and presentation skills
Additional Information
Bachelor's Degree, Post Graduate Diploma, Professional Degree
Interested Candidate, please send over updated CV to micahelk@gemini.sg (Attn: Michael Kan)
Only Shortlisted candidates will be notified.