Accounting and Finance Manager
by Sasikan Rattanayuwakorn in
Manufacturing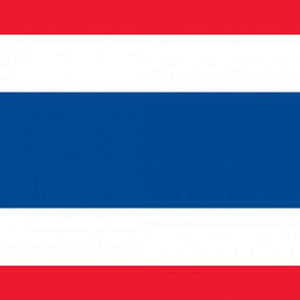 Bangphli Industrial Est Rd. Bang Sao Thong, Bang Sao Thong, Samut Prakan
---
Introduction:
- Management in accounting/ finance in manufacturing - SAP, Standard tax, TFRS & IFRS knowledge
Responsibilities:
- Day-to-day responsibility and manage all Finance and accounting activities and ensuring all those activities comply with company policy, Finance Manual, IFRS, TFRS and relevant laws relation with accounting and Finance matter.
- In-depth understanding of cash management, AP, AR, bank/account reconciliation, Fixed assets, GL and financial reporting and in charge of whole team concerning accounting & Finance matters and problem solving.
- Responsible for BOFC reporting & packages, statutory financial statement and well communication with auditors and external parties on financial and accounting issues.
- Have ability to liaise with various departments to ensure that the whole work flow is consistent with the company's policies and in accordance with the international trade, Customs and tax laws.
- Background knowledge and work experience regarding bonded warehouse for manufacturing, BOI, and excise and able to communicate with the Revenue Department smoothly related to tax issues.
- Maintain and strengthen internal control systems (ICS), well communication between departments, and ensure work procedures are compliance with the 4-eyes principle, authorized matrix and segregation of duties.
- Work closely with Controlling manager in relation with cost accounting matters and relevant reports, budgeting and monthly analysis.
- Strong knowledge and expertise in tax accounting and tax laws related to the production of goods and exports, international trade, incoterm, bonded warehouses for factories, withholding tax, value added tax, transfer pricing and corporate income tax.
- Support CFO in all assigned jobs as requested.
- Able to improve and upgrade Accounting & Finance system and collaborate with service center team/SAP key user to set the management information system to be a system of work that can be check correctly, effectively, and traceability.
Requirements:
- Bachelor's Degree in Accounting, Finance, Banking, Business Administration or relevant fields or Master's degree on MBA
- A minimum of 7-10 years of relevant experience in accounting and management, preferably in an international setting utilizing and Enterprise Resource Planning (ERP) system that integrates data and processes of an organization into a unified system.
- Knowledge of finance, accounting budgeting, principle and generally accepted accounting principle (GAAP) : TFRS, IFRS.
- CPD or CPA preferred but not required.
- Excellent in English. ( Communication, writing )
- Leads teams effectively and shows mentoring as well as conflict resolution skills
- Demonstrates very strong oral and excellent written communication and Microsoft office skills
- Need who has experience in manufacturing