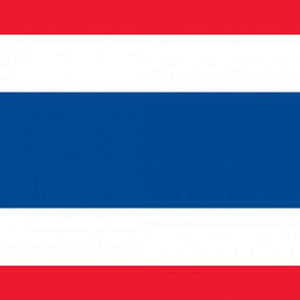 ---
Introduction:
Native Japanese speaker
Responsibilities:
Job Scope: This is a permanent, full-time role working within Division of Cutting & Machine Tools.
• Be one-stop PIC in managing of Amada's products, corresponding all inquiries between ASEAN AMADA branches with AMC's head office, in related to machine model, specification, order processing, price and delivery schedule, etc.
• Establish strategic plans within division, develop and enforce them for achieving in all aspect of organizational goals such as sales of machines & blades, inventory control, order planning, engineering services, customer consultancy, and staff morals & practices, etc.
• Manage team members, ensure all assigned tasks and operations meet their goals and deliverable deadlines by providing them technical direction, and professional support in the form of coaching, counseling, or other methods on staff development.
• Foster positive relationships with internal parties (team members, interdepartment staff, executives, intercompany PIC), external parties (customers, trade partners, government agencies, etc.), and other related parties. Also, resolve all complaints, problems, disputes, and conflicts that might happen among the parties.
• Conduct and provide reports in relating to the division to executive or Japan HQ (activity & achievement report, sales forecast report, executive report, etc.)
• Review and approval on sales/purchase documentation, including staff expenses, attendance, and leave.
• Assist and collaborate with HR in managing staff such as involve in workforce planning, recruitment, termination, training new staff, and evaluation process for salary increment and bonus, etc.
• Assist and collaborate with finance and accounting in creation of divisional annual budget, monitor its expenses to ensure adherence to those budgets, credit management such as set/approve payment terms and collection of bills.
• Cooperate with marketing team in planning of public exhibition, machine exhibit in training center (TC), content for TC events and webinars, etc.
• Ad-hoc tasks assigned by Executive.
Requirements:
Key Requirements:
• Bachelor's Degree in any fields.
• Native Japanese speaker only. Any gender (male preferred).
• Age 30 – 45 years old.
• Minimum 10 years of experience in managerial level of Sales or Business Development.
• Excellent knowledge in machinery's market and technical support, direct knowledge in machine tools would be advantage.
• Excellent in management skills; leadership, problem-solving, analytical thinking, and team management.
• Good command in English or Thai (business level). At least 1 language of these.
• Good command in computer literacy skills; MS office (Word, Excel, PowerPoint), Windows OS, etc.