3rd Quarter Newsletter 2020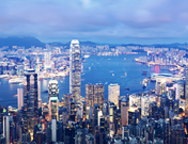 Mid-year job market analysis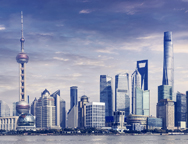 Opportunities for international brands in China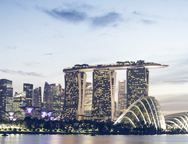 Singapore's economy mid-2020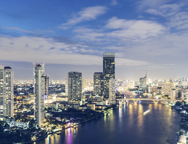 Labour market updates in Thailand
SALARY OVERVIEW
Hong Kong - China - Singapore - Thailand
Dear Friends of Gemini,

Welcome to the Gemini Personnel newsletter for the third quarter of 2020, I hope the past few months have started to bring a sense of optimism following the challenging start to the year.

At Gemini, a lot has been happening over the past three months as our offices in China, Hong Kong, Singapore and Thailand have all fully reopened and resumed normal operations and we have been working closely with our clients to support them on their own recoveries.

Many of our clients are now beginning the process of hiring again, and are now faced with a new challenge – the large number of candidates who are in the market for new opportunities. This is where our teams of Consultants have been able to play a significant role in helping businesses to navigate through the increased volume in applicants and find the right talent for their needs.

Other parts of our business have also seen increased demand, most notably for HR Consulting services, where companies are increasingly looking for expert advice on how to handle issues such as remote working, virtual onboarding and employee reassignments. Gemini's outplacement programmes, which support employees who have been made redundant or terminated preparing for and managing their job search, continue to be in high demand across the region.

Finally, as previewed in our newsletter last May, we are delighted to announce the launch of our latest project Interim.works, a platform for Interim Managers and businesses to connect and find opportunities for collaboration on interim assignments.

I hope you enjoy reading this newsletter, and as always do not hesitate to contact us if we can help you or your business at this time!

Barry Kirkwood
General Manager, China
Mid-year job market analysis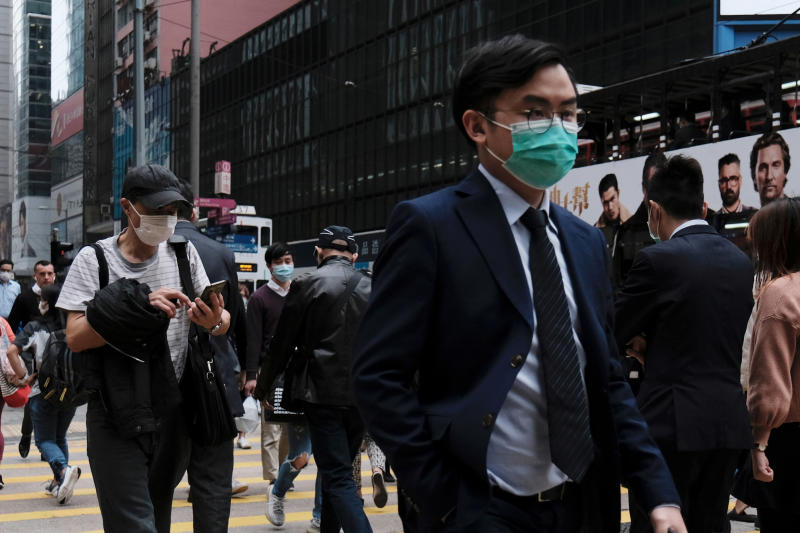 Thus far, 2020 has been an extremely challenging year for Hong Kong's economy and labour market. With growing tensions in the US-China relations coupled with the ongoing threat of Covid-19, the impact has been quite significant. As part of Gemini's continued commitment to keep our clients up-to-date on the latest market information, an analysis of the current market trends.

Demand for Technology professionals remains the highest
The pandemic has resulted in a weak job market with many companies implementing a (temporary) hiring freeze. However, a strong demand for IT professionals remains.

Covid-19 has exposed the criticality of technology and the need for companies to invest in technological advancement. Strong emphasis on tech is likely to stir the need for IT talent in the future. With everything becoming increasingly digitised the need for IT professionals will continue its positive trajectory.

Hong Kong Government's introduction of the Distance Business Programme (D-Biz) to fast-track the adoption of IT solutions shows the Government's commitment and engagement in transforming the city into a hub for tech innovation to compete with neighbouring cities in China.

Sales & Marketing professionals are back in demand
The Sales & Marketing function saw the strongest negative impact of the pandemic. With social distancing measures enforced and work from home arrangements in place for much of the first half of 2020, the need for Sales and Marketing professionals took a hard hit.

Earlier this year, due to a combination of social unrest, Covid -19 and growing US/China trade tensions, Hong Kong saw a severe decline of 44% in retail sales which resulted in decreasing demand for traditional Sales & Marketing roles.

However, after feeling the squeeze at the start of the year, the demand for senior Sales positions picked up rapidly from May and into June. Sales Managers and Key Account Managers saw a spike in demand, a very positive sign for the job market.

With more and more people staying at home, there has been a seismic shift in online consumerism which has resulted in the increased demand for eCommerce Managers, Digital Analysts, and Social Media & Content Marketing specialists.

Finance Remains the backbone of Hong Kong's economy
It is not surprising to say that the Financial industry has long been the backbone of Hong Kong's economy. The contribution of the Financial Services sector to Hong Kong's GDP increased from 13% in 2004 to around 20% in 2018.

In spite of the recent challenges, at the back of the Banking & Financial Services solid foundation, the economy has shown resilience. Demand for some of the key Finance roles has remained stable, with a steady need for CFOs, Financial Controllers, Risk Managers and Finance Transformation Managers.

There has been a massive push by the Government to promote the Fintech industry with multiple investments and funding injected in Fintech start-ups. The launch of new virtual banks has seen an increased demand for Fintech professionals.

Seeing the demand for Fintech talent, the Hong Kong Government introduced the FinTech Anti-epidemic Scheme for Talent Development (FAST Scheme). As part of the scheme, businesses will be subsidised HK$10,000 per month for a year for one full-time new hire.

Human Resources bounces back
The Human Resources and Admin function has been the most adversely impacted and primarily the mid-tier roles.

However, junior roles and graduate opportunities are still readily available. Demand for more senior roles like HR Managers and HR Business Partners have seen a rebound in June, another positive sign. With many new government guidelines, experienced HR leaders will be needed for compliance with regulations.

Source: censtatd.gov.hk
Hiring trends in Digital/IT positions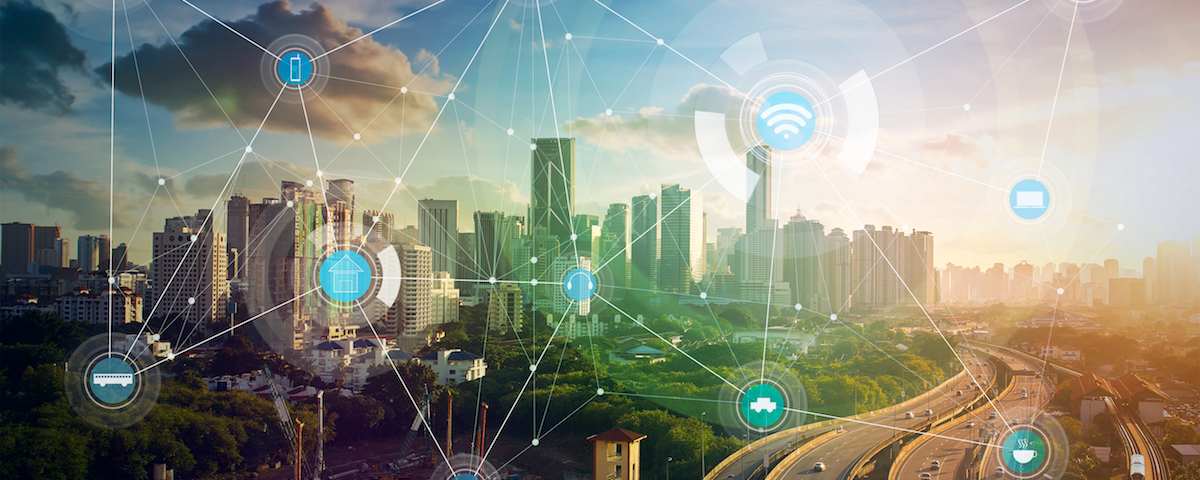 Most of us have adapted to a 'new normal' with the current set of challenges that Covid-19 has posed. And whilst we have seen a general slowdown in hiring across a range of different functional areas and industries, one fact remains unchanged and that is there is still an uptrend when it comes to recruitment within the IT and Digital space.
Covid-19 has proven that companies who do not embrace digital and business technology and who still adopt obsolete practices of engaging with customers tend to suffer. Traditional industries such as Retail, FMCG, and Hospitality appreciate the importance of boosting sales revenue via Digital, eCommerce and social media initiatives and hence are hiring positions in these particular areas, especially because they are unable to attract the same amount of foot traffic as they used to in the past.
The era of rapid organisational expansion is all but over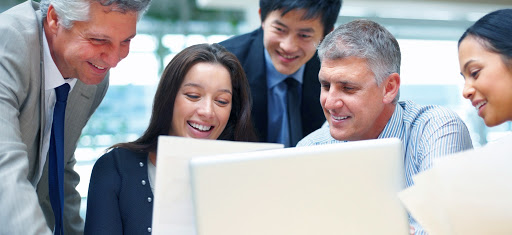 For the next decade, organisations will be fielding an agile, multi-functional and fast-paced workforce, and the outbreak of Covid-19 has and will sped up the entire process of organisational transformation. The focus on Human Resources departments will continue to shift from talent attraction to the fields of talent retention, development and redeployment.
Gemini Development offers solutions around personal and professional development throughout the employee life cycle. Our development programmes are focused on three types of development.
In June interim.works was launched, a platform for Interim Managers and businesses to connect and find opportunities for collaboration on interim assignments.
The platform enables businesses to connect with leading Interim Managers, from a range of industries and disciplines. Businesses can post assignments and invite Interim Managers to submit their profiles for review. The platform also enables businesses to browse through our pool of Interim Managers to find a suitable person who can help with your business needs.
Businesses typically use Interim Managers when there is an acute need. These acute needs arise after resignation, during turnaround or in a crisis situation. Interim Managers are available on short notice, have the required skills and expertise and come with a blank, objective point of view. Organisations that may need seasoned managers on a fixed short or long term basis to strengthen their executive team, lead a project or programme, provide an injection of skills that are lacking, or to simply transform their business, benefit from the use of an Interim Manager.
Advantages of working with an Interim Manager:
Highly experienced senior professionals

Used to work toward, and quickly realise, specific goals

Immediately available

May be excluded from headcount budgets

Do not upset the status quo or cause loss of face to established management teams
To celebrate the launch of interim.works we are delighted to provide a one-month free subscription to our Premium Plans. This means you will be able to connect directly with Interim Managers who match your requirements.
Global online career transition platform
Gemini, as part of Career Star Group,
is happy to announce that we have now secured ownership of the world's most innovative and dynamic career transition platform.
This platform enables us to even better support people transitioning in their careers , and results in Career Star Group now being the largest outplacement and redeployment organisation. Employees who have been made redundant or have been terminated can use the platform to prepare for and manage their job search.
For more information please read the full press release here.
Starting a business in Hong Kong amid uncertainties
Whether the decision to start a business is driven by the pursuit of wealth, the desire to do good or the need to improve the status quo for one self or for the benefit of society, Hong Kong is the ideal place for business in Asia. A highly dynamic international trade and finance hub that serves as the perfect platform and entry-point into Mainland China and the rest of Asia.
Hong Kong's legendary spirit of enterprise created the backbone of its economy dominated by small and medium-sized enterprises and together with low taxes, progressive visa policies, free trade and little red-tape provides the ideal infrastructure for starting a new business. The local startup ecosystem is supported by a strong network of incubators and accelerators and a pool of experienced angels and venture capitalists.
Senior Sales Manager
Nationality: Hong Kong
Based: Hong Kong/China
Languages: Native Cantonese, Good English and Mandarin
Availability: Immediately available
An energetic, analytical and accomplished sales professional with 15 years' sales experience in diversified brands portfolio and multiple industries. Proven in developing and flourishing strategies to deliver impressive company growth. Developed a reputation for relationship building and problem solving, while improving effectiveness of business processes and significantly improving sales and profitability. A graduate in Business Management.
Skills:
- Business Development Strategies
- Account Management
- Regional Sales Management
- Channel Sales Management
- Business Processes
- Interpersonal Communication Skills
- Problem Solving
For more information about this candidate, please contact Kitty So
General Manager, Corporate Services
Nationality: Hong Kong
Based: Hong Kong
Languages: Cantonese, English and Mandarin
Availability: Immediately available
Skills:
Operations management, cash flow, capital & CAPEX management, Finance, IT, M&A, IA, Legal, Risk, Procurement, SSC/ BPO and Corporate governance.
For more information about this candidate, please contact Vinita Sheoran
Senior Manager (Operations & Business Development)
Nationality: Hong Kong
Based: Hong Kong
Languages: English, Cantonese
Availability: One month's notice
Skills:
- Master's Degree Global Business Management
- 10+ years' experience in eCommerce Logistics and Freight Forwarding companies
- All-round experience at various positions/levels, including Business Development, Sales, Operations, project implementation, process improvement and Key Account Management
- Well organised, presentable and aggressive.
For more information about this candidate, please contact Priscilla Cheng
Director Product Specialist
Nationality: Hong Kong
Based: Hong Kong/China
Languages: English, Mandarin and Cantonese
Availability: Two or three months' notice
Skills:
Experience with different hedge funds, Equity L/S and global asset allocation, experienced in alternative investments.
For more information about this candidate, please contact Vinita Sheoran
General Merchandising Manager
Nationality: Hong Kong
Based: Hong Kong
Languages: English and Chinese
Availability: Two or three months' notice
Skills:
Private Equity, Venture Capital, Strategic Investment, Corporate Finance.
For more information about this candidate, please contact Vinita Sheoran
Copyright © 2020 Gemini Personnel Limited. All Rights Reserved.
If you no longer wish to receive emails then Unsubscribe