4th Quarter Newsletter 2020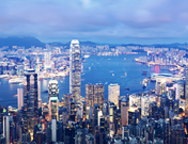 Policy address 2020: labour market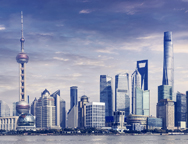 Temporary suspension of entry into China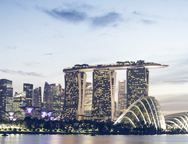 Singapore's economy: set for growth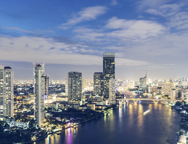 EEC: opportunities for regional growth

SALARY OVERVIEW
Hong Kong - China - Singapore - Thailand
Policy address 2020: implications for Hong Kong's labour market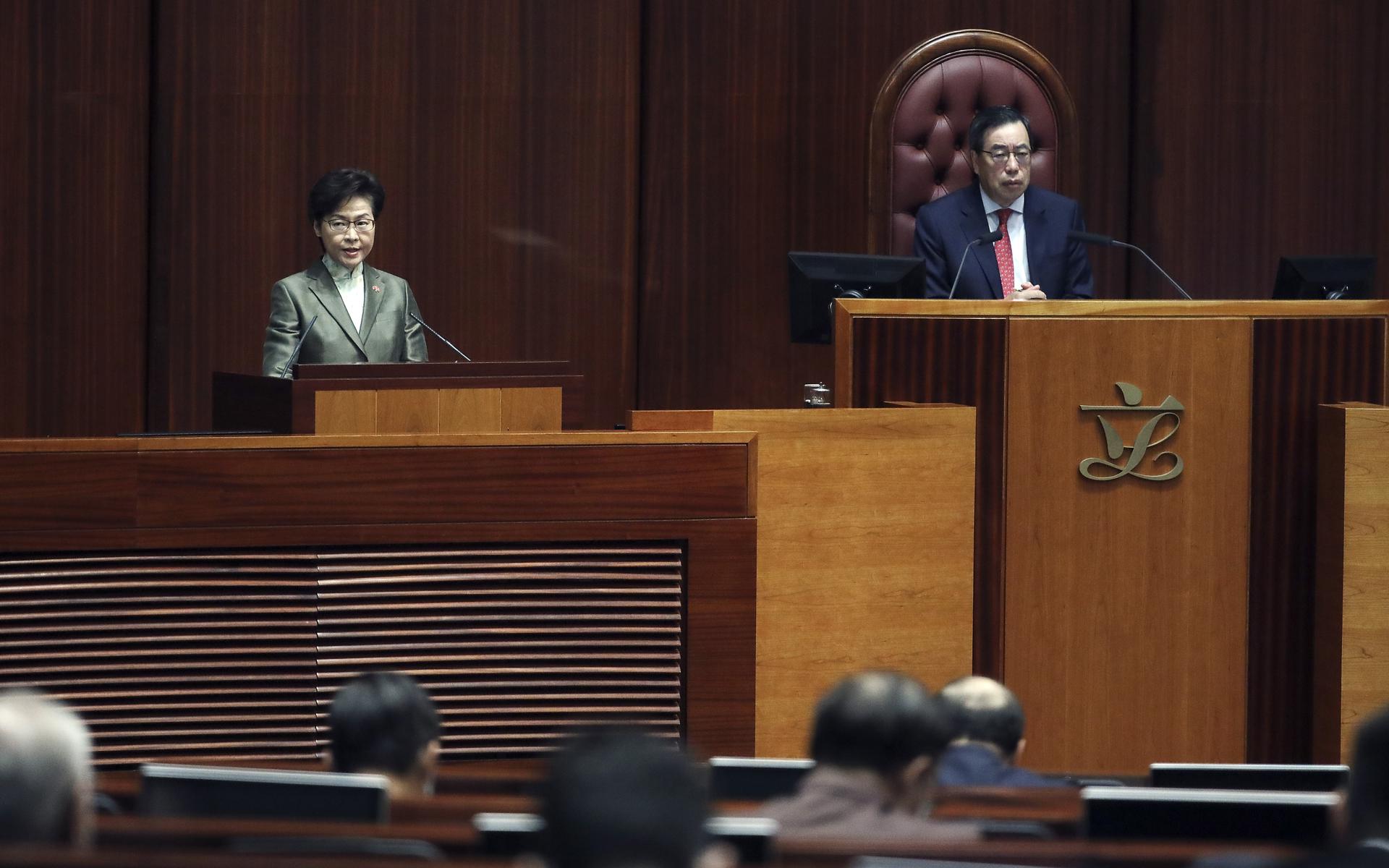 On Wednesday November 25th, Hong Kong's Chief Executive Carrie Lam presented her annual policy address, with two hours and fifteen minutes, her lengthiest ever. The Chief Executive noted that the COVID-19 epidemic has put Hong Kong's labour market under immense pressure, and the Government will take additional measures in the coming year to strengthen the local job market. A summary of these measures:
Job Creation Scheme
Earlier this year the Government launched a Job Creation Scheme whereby a total of 30,000 time-limited job opportunities would be created for people with different academic qualifications and skill sets. According to the Chief Executive, so far about 29,000 jobs have been created in the public and private sectors, of which over 10,000 have been filled.
Creating industry-specific opportunities
The Government is also looking to create more sector-specific opportunities, suitable to those who graduated recently. First of all, the Chief Executive announced investment in several "green" initiatives, aspiring to create an estimated 4,000 jobs in sectors such as scientific research, architecture and engineering, recycling and transport.
Next, the pressing shortage of experienced technology talents and the fact that most entry positions are offered by technology companies in the Mainland, lead to the decision of the Government providing wage subsidies to enable Hong Kong technology companies to hire employees to work and gain experience in the Mainland cities of the GBA. The Government will also subsidise property management companies to employ more people who are interested in pursuing a career in property management and will start initiatives to nurture talent in the legal profession. Lastly, investments in the construction and creative industries should create additional job opportunities.
Matching of Manpower resources
The Labour Department will step up its efforts to enhance matching between employers and people seeking employment, strengthening it liaison with employers with recruitment needs, and organise more thematic job fairs to help job seekers secure employment. Employers facing persistent manpower shortages, specifically the healthcare industry, are encouraged to join the Government's First-Hire-Then-Train Scheme.
Retraining of impacted employees
The Employees Retraining Board's Love Upgrading Special Scheme enables employees impacted by the economic downturn to be retrained, with the aim of supporting them to rejoin the employment market as soon as possible. The third tranche of this scheme will be launched in January 2021, with room for 20,000 people to receive retraining and an allowance during the training period.
My.gemini.jobs: an easy way to manage temporary and contract staff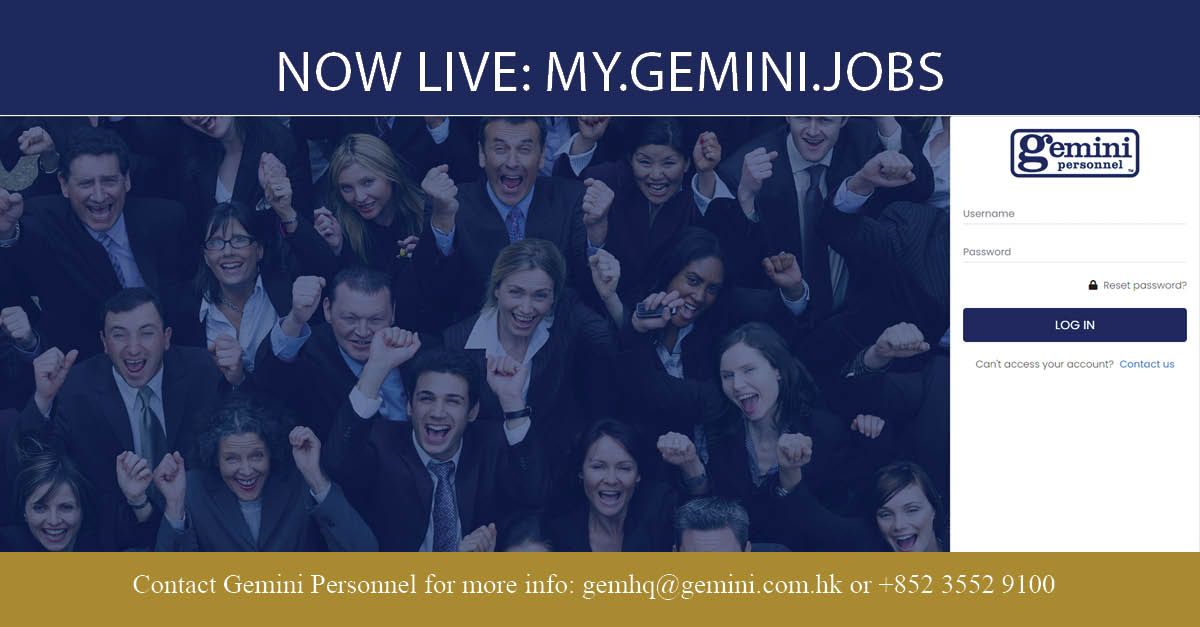 Last October Gemini Personnel launched its inhouse developed online portal,
My.gemini.jobs, enabling companies and their staff to manage payroll-related issues online.

Companies can approve/reject submitted hours and leave requests and access documents with regards to employees, such as assignment confirmations and invoices. Employees can submit hours for approval, make leave requests and access documents with regards to their assignments, such as their employment contract and pay slips.

This means that all information with regards to Gemini's services is easily accessible and available on-demand through the portal, and administrative burden will be reduced to a minimum.
Gemini Personnel has been providing temporary and contract staff to clients since 1983. Being a regular supplier to multinational and local companies, as well as the Hong Kong government our Consultants are able to promptly provide skilled temporary employees for assignments or longer-term contract temps for indefinite assignments.

Looking to digitise your payroll administration? Or looking to hire Temporary staff with minimal administrative burden? Contact us now!
Introducing our new Consultants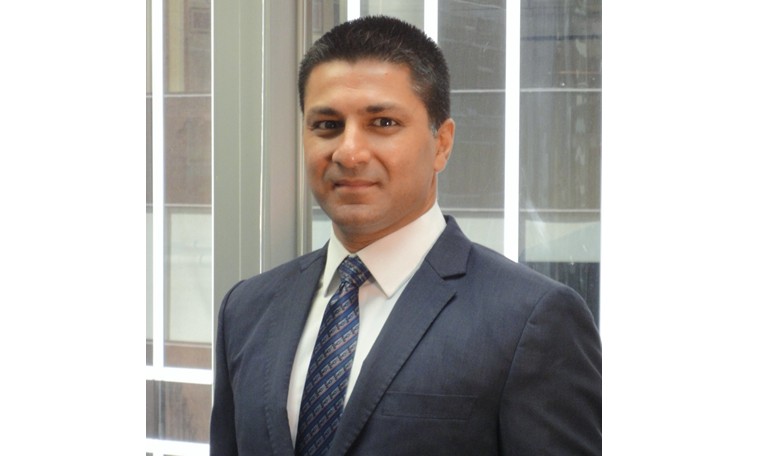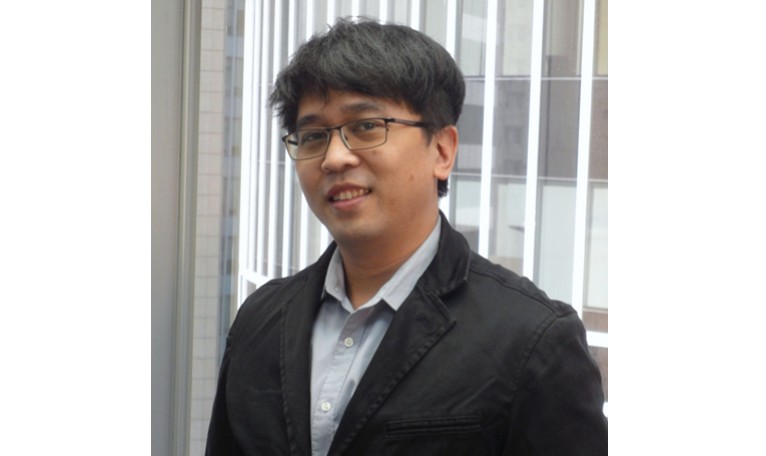 Senior Consultant
Rahul has joined the Executive team covering Property, Hospitality and Pharmaceuticals. He brings with him over 15 years of entrepreneurial and recruitment experience. After completing his MBA in the UK, Rahul moved into the recruitment industry and has successfully worked with several multinational organizations on growing their teams. Having grown up in Hong Kong, Rahul is very familiar with the corporate culture.
Senior Consultant
Ben started his recruitment career six years ago, and has been focusing on supporting organisations across industries identifying the right IT talent from day one. Ben has built up an incredibly strong pool of local IT candidates over the years, across a variety of functions and from Junior to Director levels. Combined with his customer- and result-oriented attitude, Ben is able to introduce the best local talent to Gemini's clients.
Upskilling the workforce: preparing for 2021
Upskilling your workforce has never been more important, in a year when headcounts are frozen and budgets and resources for new hiring are minimal, how to get the most out of your current workforce, how to unleash their potential in this fast-changing economic and social environment became absolutely vital. Many organisations realised they could not rely on the usual ways to maintain their organisation's performance, and this is why, we are seeing a lot of organisations opting to invest in upskilling/reskilling their current workforce.
One example of our involvement in talent development this year has been a successful leadership training programme for a prominent French pharmaceutical company as part of our Launching Leaders™ program offering.
Over the course of 3 full days over 5 months, Gemini Development delivered an immersive and dynamic training to the senior management team centered around leadership competencies, individual coaching sessions focusing on personal development action plans and goal development, ultimately culminating in a group leadership simulation experience on the last day of the training program.
Such is just one of many examples in a series of highly customisable client-centric trainings, alongside other programmes such as the Gemini Team Booster™ focused on team effectiveness or Inclusive Leadership trainings on Diversity, Equity & Inclusion, which can be tailored to flexible audiences, group sizes, timelines and budgets.
Invest in people, not ideas. How are you planning to invest in your people in 2021?
Contact Gemini Development for more information.
Hiring needs in Technology
With a strong history of over 35 years in Hong Kong, Gemini has been engaged in meeting its clients' Technology hiring needs for decades.
Our strongest asset is our team. So we hire the best people to build our own teams and those of our clients. Our consultants are degree qualified with commercial backgrounds and have been recruiting in the Technology sector for over five years.
In an increasingly competitive industry, our team continue to add value to each recruitment campaign by intelligently working in partnership with you, working exactly the way you want to.
Gemini's Technology team covers the full spectrum of Technology roles including these six key areas:
Architecture & Engineering Applications

eCommerce and Digital

Business Transformation

Network & Telecommunications

Infrastructure

Senior Appointments – CTO, CIO, Heads of Department
Please connect with our lead consultants for the Executive Search and Permanent teams respectively to discuss your Technology hiring needs and strategies.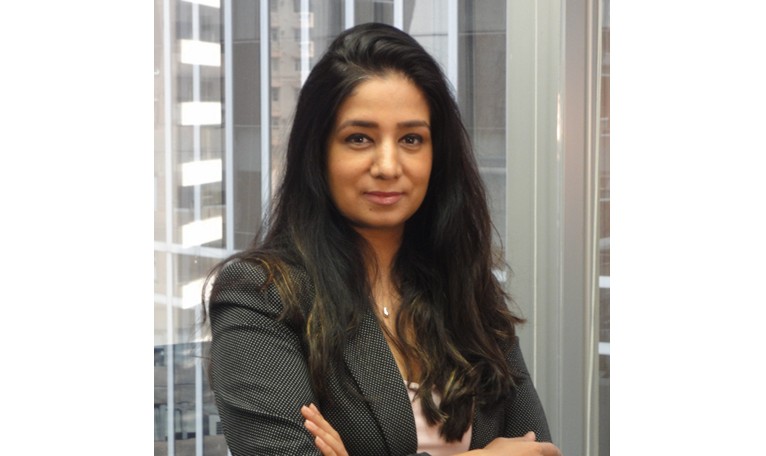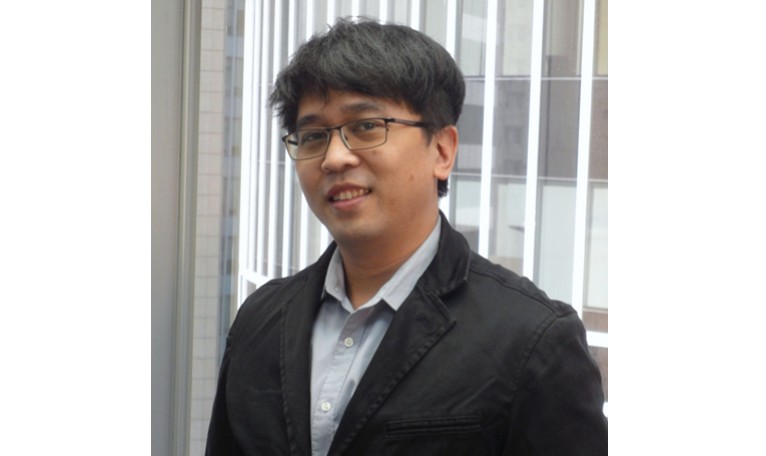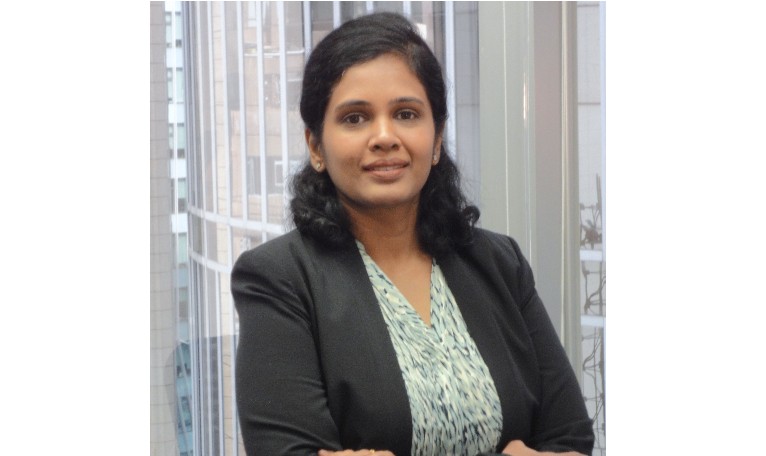 Communication Manager - Consumer Electronics/Gadgets
Nationality: Hong Kong
Based: Hong Kong/China
Languages: Native Cantonese, Fluent English and Mandarin
Availability: Immediate
The candidate is experienced in the field of PR, marketing & event management and has 15 years of experience gained in renowned MNC. Graduated from a HK renowned university with master of Advertising in Communication.
Skills:
Media Relations, Influencer & Social Media, Digital Marketing, PR Event Management, Integrated Marketing.
For more information about this candidate, please contact Kitty So
Country Manager
Nationality: Hong Kong
Based: Hong Kong
Languages: Cantonese, English and Mandarin
Availability: 1 month's notice
Experienced Country Manager, experience managing operations with P&L responsibility. 20 years of sales management experience, and with majority of time spent in the China market. Knows China culture very well, can speak perfect mandarin and understand the culture of dealing with Chinese people. Holder of BSc (Physics), MBA and ACCA. Strong in numerical analysis, and the use of analytical approach to solve problems. With strong accounting background budgets and P&L management well.
Skills:
Manage the operational side of air freight, negotiation with forwarders for pricing and booking capacity, to ensure shipments are complied with the requirement of airlines, set up workflow and SOP for shipments under different modes including OBC/GC, Co-load/console, loose/ULD.
For more information about this candidate, please contact Anushyia Vejayarajah
Head of Sales & Marketing
Nationality: Hong Kong
Based: Hong Kong
Languages: Cantonese, English and Mandarin
Availability: Immediate
Bachelor of Science with major in statistics & minor in French, Diploma in Marketing, with over 10 years professional experience in Brand & Product management. Professional in franchise & wholesale business development & management, business strategies planning & execution, developing new markets & sales channels in APAC region.
Skills:
Result oriented, with good communication & interpersonal skills. Native in Cantonese, good in English & Mandarin and conversational French & Hungarian.
For more information about this candidate, please contact Susanna Kwok
Events Associate Consultant
Nationality: Chinese
Based: Hong Kong
Languages: Cantonese, Mandarin and English
Availability: One month's notice
Marketing and Events Management specialist with 7 years' experience, with a diverse portfolio spanning from in-house communications for non-profit organisations, to hands-on planning and execution of corporate events. With experience in client-servicing and customer engagement, she is strong in idea generation and providing solutions for client objectives.
Skills:
Proficient in Microsoft Office (Word, Excel, PowerPoint); Adobe Photoshop, Illustrator, InDesign, DreamWeaver, Premiere Pro; AutoCAD, Rhinoceros; SketchUp.
For more information about this candidate, please contact Katherine Mok
Fund Manager - Asset Management
Nationality: Chinese
Based: Hong Kong
Languages: Mandarin, English and Cantonese
Availability: One month's notice
A Chartered Financial Analyst with a Bachelor of Management degree from China and a Master of Finance (Investment Management) degree from Hong Kong; possesses over 6 years of solid experience in fund management, primary and secondary research, financial analysis, stock trading, portfolio management.
Skills:
Fund Management, Investment and Buy-Side Analysis, Corporate Finance, MS Office, Bloomberg & Reuters data tools.
For more information about this candidate, please contact Varsha Mankani
Copyright © 2020 Gemini Personnel Limited. All Rights Reserved.
If you no longer wish to receive emails then Unsubscribe