1tst Quarter Newsletter 2021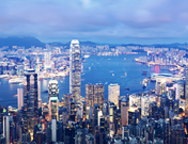 Budget 2021-22: Employment market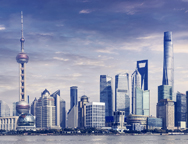 50% of China retail sales
online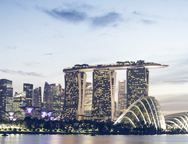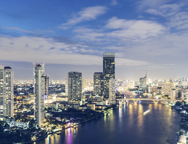 Expanding employment in 2021
SALARY GUIDES
Hong Kong - China - Singapore - Thailand
Budget 2021-22: Implications for Hong Kong's employment market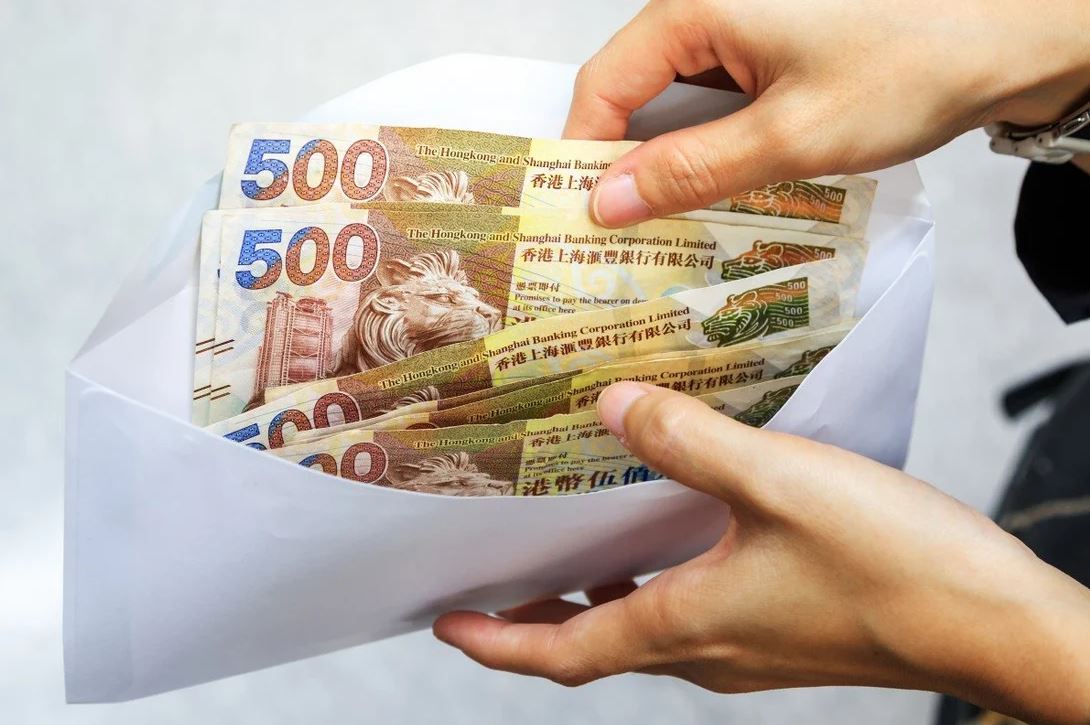 On Wednesday February 24th, Hong Kong's Financial Secretary Paul Chan presented the city's 2021-2022 budget. The Financial Secretary focused on recovering the economy, that has been severely impacted by the global pandemic, and predicted the economy to grow by 3.5 to 5.5% this year. Now that local unemployment has risen to nearly 7%, one of the key topics addressed in the speech was supporting employers and employees:
Support Employers
To support enterprises financially and safeguard employment, the Government has introduced another concessionary low-interest rate with a 100% Government guarantee. Companies can loan up to HK$2 million with a repayment period up to three years. Furthermore, fees for non-domestic properties, business registration and annual returns have been waived.
Support Employees
In 2020-21, the Government created about 31,000 time-limited jobs in the public and private sectors through the Anti-Epidemic Fund. As at end-January, some 16,000 appointments were made. The Government will further allocate HK$6.6 billion to create around 30,000 time-limited jobs for a period up to 12 months.
The Employees Retraining Board's (ERB) Love Upgrading Special Scheme enables employees impacted by the economic downturn to be retrained, with the aim of supporting them to rejoin the employment market as soon as possible. The ERB launched the third tranche of this programme in January 2021, providing training and allowance for 20,000 trainees, and the Government has asked the ERB to launch the fourth six-month tranche in July 2021, benefiting another 20,000 trainees.
Furthermore, the Government will launch several industry-specific initiatives to stimulate employment. The Construction Industry Council will allocate HK$200 million for training and allowance for workers and subsidies for SME contractors and subcontractors. To nurture and expand the pool of Technology talent, the Financial Secretary announced that the programme offering students short-term IT internships (in which over 1,600 students and 1,00 enterprises participated so far) will regularised because of its success.
Finally, salaries tax and tax under personal assessment for 2020-21 will be reduced by 100%, subject to a ceiling of HK$10,000.
Source: The 2021-22 Budget

Gemini Development has been offering career transition solutions to companies and their impacted employees for nearly a decade now, supporting exiting employees in finding their next career step and helping organisations protect and enhance their employer brand.
Out of over 200 people who participated in a Gemini Development poll on Linkedin, 33% voted for professional CV writing as the most important form of support when transitioning in their careers. 27% of voters chose support with job search strategies, 21% is looking for help with interview preparation and 19% voted for career planning coaching. The results reflect the amount of time Gemini's career coaches typically spend on each topic during coaching sessions with impacted employees. It all starts with crafting a CV and Linkedin profile, to create a professional image. The next step is to find ways to get noticed by hiring or HR managers, followed by preparing for the interviews that result from these applications/networking activities. Last but not least, Gemini's coaches spend time on career planning throughout the outplacement support programme, with questions such as "What is important to you in your career?" and "Where do you see yourself in five years?" being part of the transition decisions an employee makes.
New kid on the block is virtual/technological support to impacted employees. The importance of a virtual platform that enables job seekers to access to all the resources at any given time has been growing over the years and, understandably, demand for virtual outplacement support rocketed during the COVID outbreak in 2020. Gemini has started offering digitised outplacement support over five years ago through an online Career Centre. Popular features of the platform include the resume builder, where impacted employees can use various templates to craft a professional CV, and the networking tools, such as the network builder that enables people to keep track of the network they're building and the events generator that helps them find events where they can connect with market experts or people in similar careers. Training videos on for example interview skills and salary negotiations, are always welcomed by job searchers, and the application tracker helps job seekers to keep a centralised and organised overview of jobs from different sources they have applied to.
We are continuously developing the virtual platform, with features such as on-demand virtual coaching support and new interactive tools. Looking for more information or thinking of offering outplacement support programmes to impacted employees? Contact Gemini Development for more information.
With the growing need for organisational transformation and digitisation projects and more headcount budgets being frozen due to the global pandemic, the need in organisations for temporary skilled employees might be higher than ever. In Hong Kong, the market for contractors has been rising, with predictions of up to 20% of vacancies in 2021 being temporary contracts. This is specifically the case for Technology talent.
With a strong history of over 35 years in Hong Kong, Gemini Personnel has been supporting clients' Technology hiring needs for decades. Furthermore, Gemini's pool of IT contractors has been steadily growing over the past few years, and whether an organisation needs temporary support due to talent shortage, or is looking for a specific set of hard-to-find skills for a limited time, our team of specialised Consultants sources the right talent. A few key features of Gemini IT Contractor services:
IT Contractors are employed by Gemini, which means Gemini takes care of ll employer responsibilities and therefore IT Contractors can be excluded from headcount budget.

Due to the pool of Gemini IT Contractors available, time-to-hire is significantly reduced.

Extensive background checks can be performed as requested.

Gemini IT Contractors are experienced across levels and specialisations, including but not limited to Front- and Back-end Developers, Network Engineers, DevOps Engineers, UI/UX Designers, Mobile App and Web Developers, Full Stack Engineers and Developers, Security Architects and Engineers, IT Support Specialists, and Programmers.
Using Gemini's IT Contractor services allows organisations to quickly and conveniently scale up or -down workforce capacity, and tightly manage costs without losing quality or speed of delivery.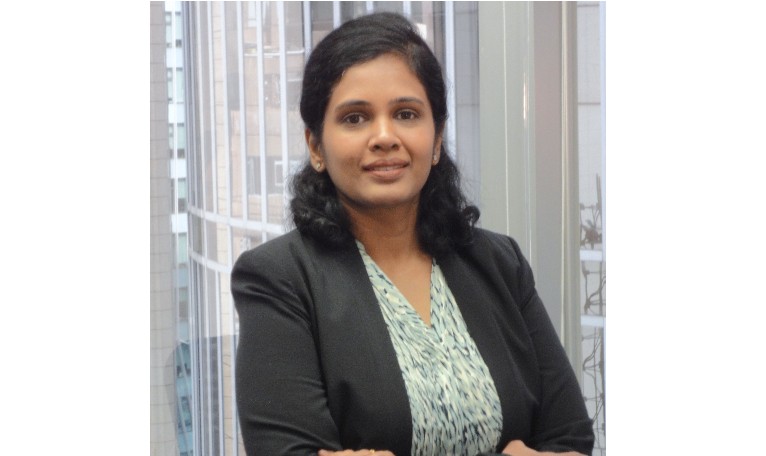 For more information or a confidential discussion, please contact:
Senior Consultant
+852 3552 9112
Human Resources Manager
Nationality: Chinese
Based: Hong Kong
Languages: Cantonese, English and Mandarin
Availability: Immediately
MBA, with over 20-year experience in office operations & all-round HR functions, strong in Talent Management for Asian Pacific Region, experience in HK Listed Companies and MNCs.
Skills:
Familiar with HK and China labor ordinances, PRC tax filings, various payroll software.
For more information about this candidate, please contact Susanna Kwok
Senior System Engineer
Nationality: Hong Kong
Based: Hong Kong
Languages: Native Cantonese, Good English and Mandarin
Availability: Immediately
Over 15 years of ICT experience gained in both inhouse and with services provider – POS sides with degree in business information technology.
Skills:
Solving Microsoft Windows problems and software problems and solid experience in Microsoft Windows 98/NT/XP/7/2000/2003/2008/2012/2018 Server, Linux. Implementing and managing Microsoft Azure Cloud and Microsoft Exchange Server, Lotus Domino, SharePoint & VMware vSphere, VCentre, Esxi, HyperV.
For more information about this candidate, please contact Kitty So
Translator/Interpreter
Nationality: Chinese
Based: Hong Kong
Languages: Fluent English, Native Cantonese and Mandarin
Availability: One month's notice
Born and brought up in Guangdong Province, and living in Hong Kong since 2014, will be a HK Permanent Resident as of mid-2021. Obtained a Master Degree of Arts in Translating and Interpreting (with a specialism in Interpreting) in Hong Kong and a Bachelor Degree of Arts in English (Translating and Interpreting) in Guangdong Province.
Skills:
Six years translation and interpretation (English to Chinese and vice versa) experience in tobacco industry and HK listed company, has solid experience in translating various documents including financial reports, GM reports, legal documents, corporate/marketing finance etc. Moreover, experience as an Interpreter for management in various meetings.
For more information about this candidate, please contact Lauris Yip
Head of Finance
Nationality: Hong Kong
Based: Hong Kong
Languages: Native Cantonese and Mandarin, and Fluent English
Availability: Three months' notice
Highly accomplished, results driven Finance professional with over 15 years of progressive well-rounded Accounting experience at a Big 4 CPA firm, a well-established banking group and a fast growing start-up financial services firm. Recognized as a hands-on, expert problem solver who can quickly resolve cross-functional business process problems, formulate strategic plans, and implement changes. Strong team building, leadership, motivation and interpersonal skills to communicate effectively across all levels of the organisation.
Skills:
Financial reporting & budgeting, Internal Control, Capital Management & Investment, Audit & Tax.
For more information about this candidate, please contact Christopher Law
Solution Manager
Nationality: Hong Kong
Based: Hong Kong
Languages: English and Cantonese
Availability: One month's notice
Experienced professional with IT project management skills developed through the role of Solution Manager, Professional Services Manager and Project Manager in international and local companies. Industries exposure includes government sector, properties developers, top international law firms, banks, financial institutes and MNCs.
Skills:
IT Sales/ Pre-Sales, IT Consulting, Project Management, System Implementation.
For more information about this candidate, please contact Vinita Sheoran
Copyright © 2021 Gemini Personnel Limited. All Rights Reserved.
If you no longer wish to receive emails then Unsubscribe