SALARY OVERVIEW
Hong Kong - China - Singapore - Thailand

Key strategies for improving employee retention

Rising minimum wage in China

5 industries of the future for Singapore

Kingdom's competitiveness on the rise
Key strategies for improving employee retention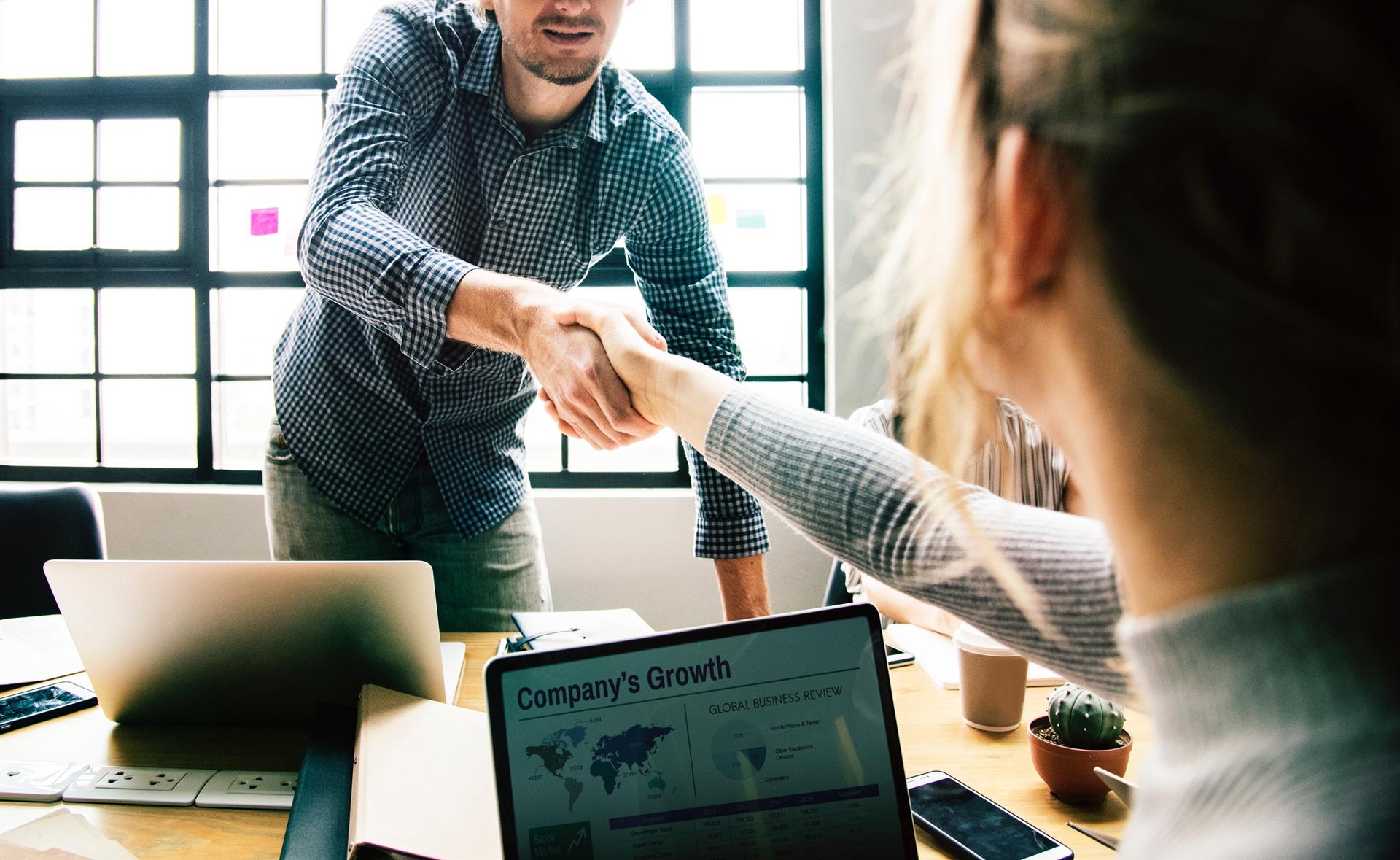 Today, employee retention is one of the biggest challenges to organisations. Below we outline 9 key strategies for improving employee retention and cultivating loyal long-term employees.
Onboarding
First impressions really do matter. Whilst it is important to ensure that a new employee is provided with all the relevant information as they embark on their new chapter, it is also vital to connect with the employee emotionally. The onboarding period is an opportunity to create a lasting impression and to win the hearts and minds of new employees. The organizations successfully turning attractive job candidates into loyal long-term employees are those with well thought out and well implemented onboarding processes.
Clear policies and expectations
Providing clear guidelines to new employees is crucial in maintaining the morale of a new joiner. Clarity in relation to job responsibilities, company policies and performance measurement metrics will go a long way towards turning your new joiner into a loyal long term employee. Communication and transparency is key. All new employees need to understand your company's mission statement and core values – expectations and policies should be written down and accessible at all times and the new joiner should be provided ample opportunity and be actively encouraged to ask questions if unsure. Company policies need to be applied consistently and fairly.
Compensation & Benefits
It's essential in the competitive labour market of today to offer attractive compensation packages. This should extend beyond simply monetary compensation and staples to benefits that truly serve your employees. Flexible time, better health coverage are examples of key non monetary components that employees value.
Learn more: https://blogs.gemini-global.com
Employee Development
Continuous, active employee development is a crucial part of employee retention and success. Employers who fail to focus on learning will struggle to retain talent. Linkedin's 2018 Workforce Learning Report found that 94% of employees would stay at a company longer if they invested in their career development
Developing an employee development program not only improves retention but also employer branding. Employers should assess what kind of skills and experience are currently required and are likely to be required in the future and align this program with the short and long term goals of employees.
Trust Centric Culture
As the saying goes, employees don't leave jobs, they leave bosses. Establishing a trust-centric relationship with transparency between boss and employee will increase engagement, productivity and lay the foundations for developing a loyal employee/employer relationship.
Employees who are free to speak their minds and offer constructive criticism to their direct superiors will
feel they are contributing more to the overall evolution of the organisation. This will improve employee morale and increase the likelihood of developing a long term employee.
Recognise Achievement
It goes without saying that recognising achievement is key in retaining high performers. And yet employee recognition is often performed badly, if at all. Ideally, managers and leaders are provided with programs, principles and procedures in line with corporate values that enable them to give recognition when it's deserved. Even where there isn't the budget for a formal program, simply praising an employee's work goes along way towards improving their happiness.
Work life balance
Work life balance is becoming increasingly important to employees in Hong Kong and Asia. Companies offering flexible working time, remote working are distinguishing themselves as employers of choice in a market where such solutions are not yet common place.
Allowing an employee more time to spend with family, to put more time into leisure activities or charity work can go a long way to improving an employee's morale, their productivity and their commitment.
Work life balance is a vitally important component of maintaining a healthy work environment. With chronic stress and workplace burnout growing ever more common amongst employees, employers that prioritize work life balance are more likely to retain key employees in the long term.
Exit interviews
Understand why employees leave – but also why they stay.
A thorough and professional exit interview provides invaluable insights into your workplace and enables you to pinpoint ways of improving employee engagement and retention
However many organisations neglect to investigate the key drivers behind their long term employees longevity. Soliciting feedback during appraisals could provide useful insights for creating a corporate culture that employees want to be part of for the long term
Taking care of employees post employment
A growing number of caring companies are offering services to employees post employment. A laid off employee will more often than not maintain good friendships with remaining employees. Offering departing employees career transition services or outplacement can improve morale among the remaining employees, reassuring them that their employer is one that cares about its employees not only during employment, but also post employment.
Looking for support on employee retention? Gemini Development offers a complete package of solutions, including development assessments, career coaching, career transition support and employee training.
Send an email to consulting@gemini.com.hk for more information.
Hong Kong's policy address 2018:
implications for employers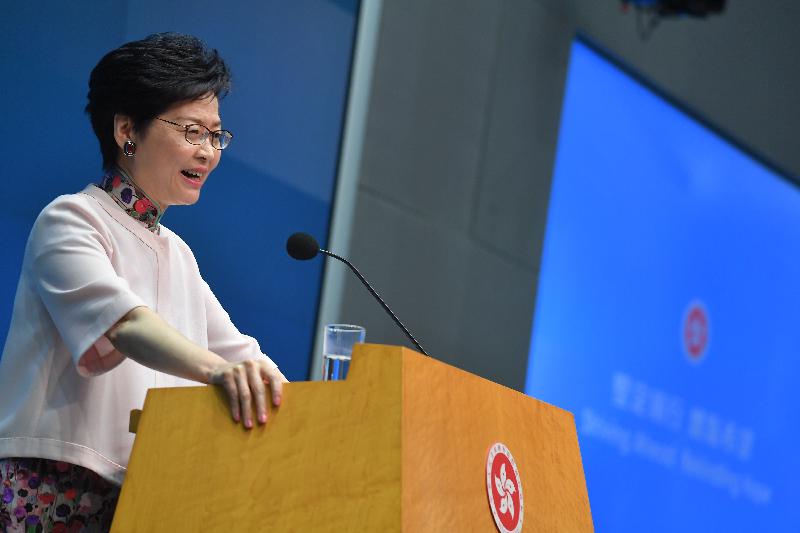 Hong Kong leader Carrie Lam Cheng Yuet-ngor presented her second policy address in the Legislative Council, unveiling 244 new initiatives on pressing issues such as land and manpower shortage, health care, elderly care and welfare.
Some takeaways for employers in Hong Kong:
With manpower shortage being one of the largest threats to Hong Kong's economical position, the Government will invest in the provision of additional resources and the updating of relevant policies and measures, in order to nurture and attract talent for Hong Kong.
Several industry initiatives will be launched to proactively attract and nurture more talent, for example the Technology Talent Admission Scheme for the IT sector, the Maritime and Aviation Fund for the maritime sector and newly-developed programmes by the Hong Kong Institute of Construction.
Furthermore, an injection of HK$ 20 billion into the Research Endowment Fund of the Research Grants Council to strengthen the pool of talent in research, innovation and technology in Hong Kong and additional recurrent resources of HK$ 570 million to strengthen the administrative support for schools and their management committees should help Hong Kong grow and nurture its pool of talent in the coming years.
To allow mothers to spend time with their newborns, an extension of the statutory maternity leave to 14 weeks, where the employers can apply for reimbursement of the additional expenditure on four weeks' statutory maternity leave from the Government was proposed; and an increase of statutory paternity leave from three to five days as early as possible.
The Government proposes to end the possibility for employers to offset Severance Payments and Long Service Payments by employers' Mandatory Provident Fund contributions by 2022.
To expand the labour force civil servants may now extend their service and choose to retire at 65 (for civilian grades) or 60 (for disciplined service grades) years old.
Source: www.policyaddress.gov.hk
Gemini @ JobMarket's Career Day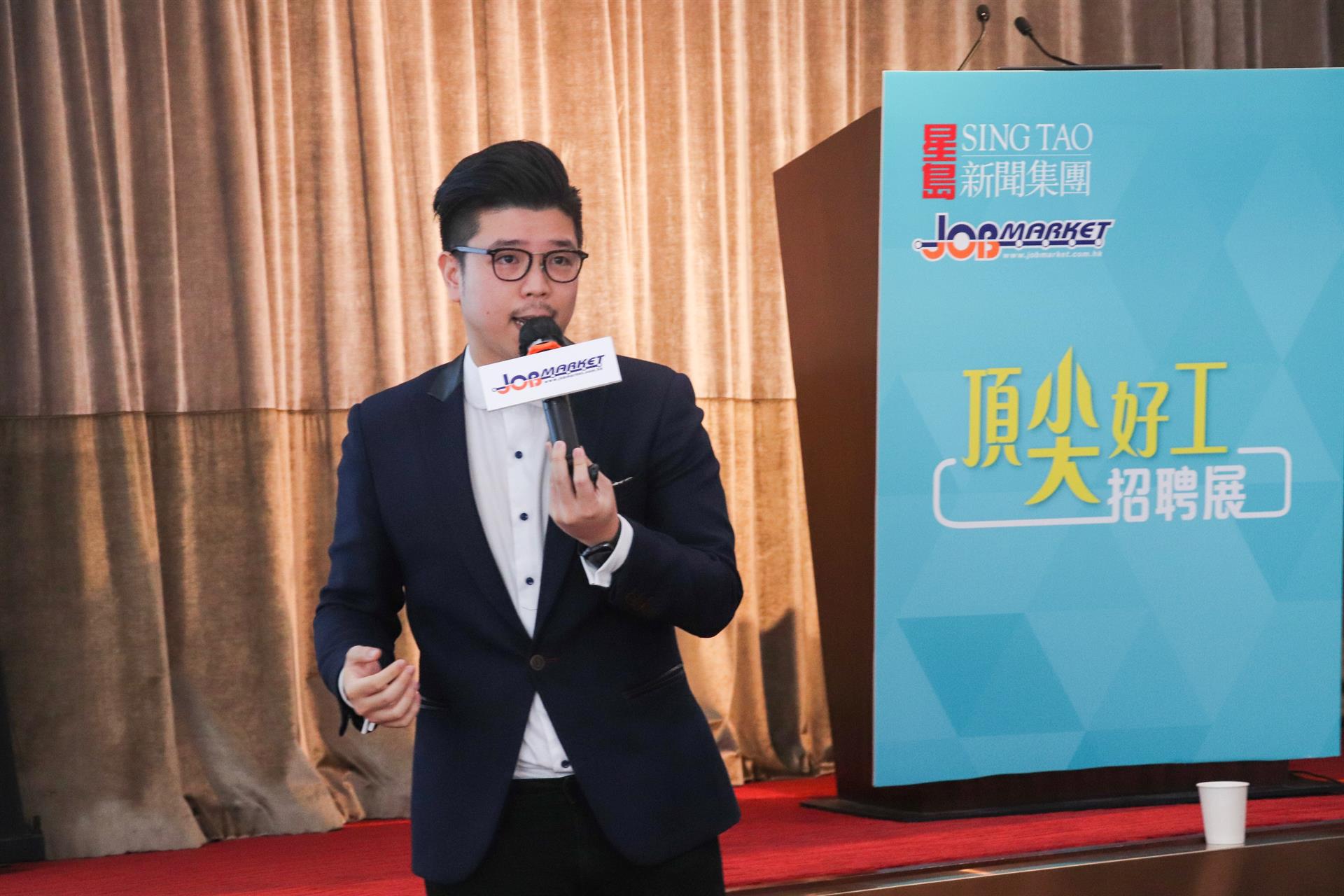 On 11 September Gemini's HR Consulting Manager, Clement Lo, was invited by JobMarket to give a talk on CV writing and job search.
In front of a full house audience he shared tips on how to write a professional CV, and how to properly prepare for job interviews. The audience was very engaged and it turned out to be a very informative seminar. Of all the questions raised by the crowd, there was one we would like to highlight:
"What do you think is more important: money or passion?"
"There is a saying in Cantonese: 行行出狀元, meaning there are masters in every profession. Whether you are a master in accounting, a baking champion, or an expert in unpicking locks or repairing broken umbrellas, as long as you are passionate about what you do, there is always a path to success. Passion will only be passion unless you put in dedication and sweat to turn passion into expertise, and expertise will turn into money.
The true meaning behind the saying, is about knowing your value. Knowing your value means knowing your strengths and knowing where your opportunities lie. Many employees often neglect this and after several years remaining in the same position/industry feel they can't progress in their careers or feel like they made wrong choices in the past. So the most important tip when it comes to successfully searching for jobs is asking yourself "what is my value and what am I passionate about"?
Clement Lo is HR Consulting Manager at Gemini Development and helps clients develop and retain talent through assessment, training and career transition support. For more information contact Clement at consulting@gemini.com.hk
Top 5 Candidates in Hong Kong
Assistant Manager (Compliance)
Nationality: Hong Kong Availability: One month's notice
Based: Hong Kong
Languages: Native Cantonese, Mandarin and English
Skills:
- Over 10 year compliance experiences in Banking and Finance industry
- 2 years in securities firm and 10 years in HKEC
- This candidate acquired excellent compliance skills during his career path especially in SFC type 1, 2 and 9
For more information about this candidate, please contact lesliec@gemini.com.hk.
Marketing Manager
Nationality: Hong Kong Availability: One month's notice
Based: Hong Kong
Languages: Native Cantonese, Mandarin and English
Skills:
- 8 years of brand building and advertising campaign experience specializing in market research, data analysis and business forecasting
- Obtained Best Performance Award
- Good connections with agencies to enhance corporate image and brand value by launching ATL, BTL and TTL campaigns
- Focused on achieving sustainability and innovative brand value to brand awareness and images
- Extensive experience in digital marketing and organizing trade shows/exhibitions, working experience in media agency, medical centre and Government body, with Hong Kong, Macau and PRC markets exposure
For more information about this candidate, please contact laurisy@gemini.com.hk.
Managing Director, General Manager, Regional Business Director
Nationality: Singapore, HK work visa Availability: Immediately
Based: Hong Kong, Singapore and other APAC countries
Languages: Fluent in English and Mandarin, native Cantonese
Skills:
- 20+ years of experience and proven abilities and track records both in and out of IT&T industry
- Successful long-term partnerships and turn around for several businesses
- Large Scale Hosting, General Management, Strategic Account Development, Cloud Computing, Enterprise Software, Business Development, Data Centre, Product Marketing, Management, Security, Disaster Recovery, Next Generation Data Centre

For more information about this candidate, please contact katheriney@gemini.com.hk.
Nationality: Hong Kong Availability: One month's notice
Based: Hong Kong
Languages: Native Cantonese, Mandarin and excellent English
Skills:
- Bachelor of Business Administration in Operations Management
- All-round Marketing Professional with over 8 years of experience with specialist experience in e-Commerce & CRM
- Substantial P&L experience with exposure in overseeing end to end operations of multiple eShops with solid track record in growing the online market share of the brand.
For more information about this candidate, please contact varsham@gemini.com.hk.
Regional Sales Manager, MNC

Nationality: Hong Kong Availability: Immediately
Based: Hong Kong
Languages: Native Cantonese, Mandarin and English
Skills:
- Over 10 years of sales and supervisory experience with track sales records
- Creating new business sales, maintaining current sales and explore new business opportunities from the existing clients in Corporate Account Team and Global Account Team in Sensors, Access Control, WIFI, CCTV, Home Automation, Building Automation, CCTV, IP Networking, CISCO,IP Telephony, Conferencing Solutions, WIFI, Virtual Private Network, Hosting and Data Centre
For more information about this candidate, please contact kittys@gemini.com.hk.
Copyright © 2018 Gemini Personnel Limited. All Rights Reserved.
If you no longer wish to receive emails then Unsubscribe.