SALARY OVERVIEW
Hong Kong - China - Singapore - Thailand

Hong Kong workers express the desire for digital skills

A gulf between new grad salary expectations
and reality


Job market outlook: a need for tech and soft skills

Thailand could benefit from better migration policies
Hong Kong workers think they are not equipped with
the requisite skills for digital economy: survey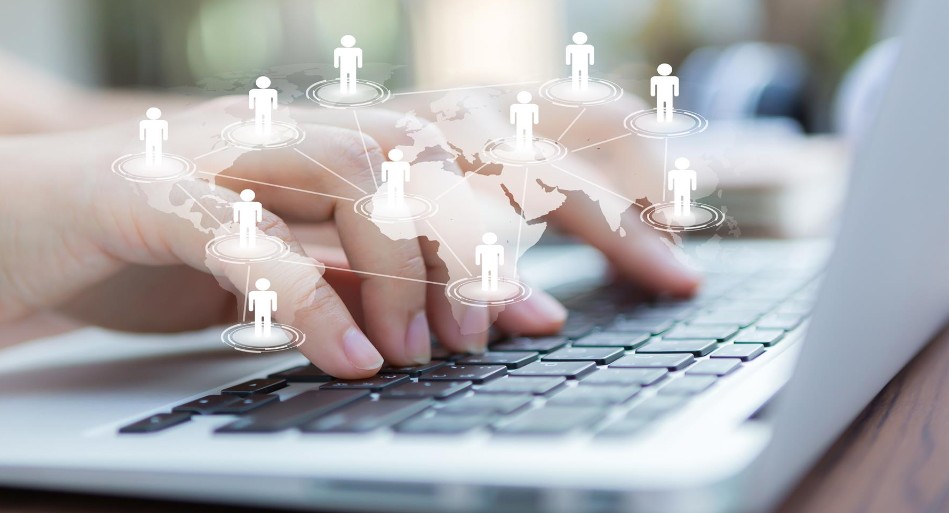 Over half of Hong Kong's workforce feels their jobs are at risk from the rapid growth of the digital economy, with over 40% suggesting they feel they don't have the required skills to compete in it, a survey has found.
Tech consultants IDC for Workday conducted the survey, polling nearly 1,500 employees in eight Asia-Pacific countries, assessing their attitudes towards the digital economy.
David Hope, president of Workday Asia-Pacific, stated that manual jobs were the most at risk from digitalisation, such as sorting through job applicants' CVs in the initial stages of the hiring process, and call centre operators.
"We hear all this terminology about how AI will impact the industry, but it will take time," said Hope. "Transformation takes time because there is so much foundation work that needs to be done."
25% of respondents said they planned to leave their current employer within a year, citing wages, work-life balance and a lack of career prospects because of digitalisation as the biggest factors. 30% of Hong Kong workers stated they feel they are not receiving sufficient training in digital skills.
Hope said that the next step is for firms to provide very proactive training and education in digital skills "to make employees feel empowered and not as though they were being left behind".
Hong Kong's digital economy is predicted to be worth US$9 billion by 2020 and approximately 60%of Asia ex Japan's GDP will be digitalised, the survey said.
In line with the government's long-term vision to transform Hong Kong into a smart city to rival the likes of Singapore, Shenzhen and Tokyo, HK$50 billion was put aside in this year's budget to develop the city into a leading centre of technology and innovation.
However, despite the huge potential for cost saving, many Hong Kong companies have been slow to embrace robotic automation technologies. According to a March survey from KPMG China and the Association of Chartered Certified Accountants Hong Kong, 80% of companies in the city were either unaware of financial automation or had no implementation plans.
Hope makes the point that Hong Kong's economy stands to lose out if firms do not digitalise fast enough but remained optimistic that adoption would speed up. "For a lot of industries all over the world, if they don't take these new digital opportunities, they will lose out. Hong Kong is no different, but it has always been very adaptive and typically pretty savvy to market demands. I'm confident that Hong Kong has what it takes to adapt to the new economy."
Source: South China Morning Post
At the end of Q1 Gemini started working with a client in the manufacturing industry. Initially the client planned to lay-off around 30 staff in Hong Kong and China due to office relocation and they approached Gemini for outplacement support for the impacted workforce.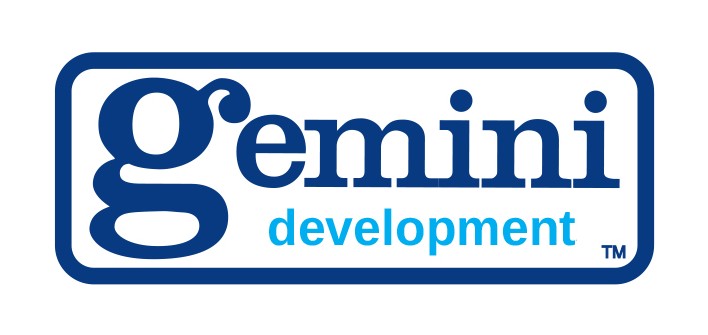 Case Study
After several in-depth consultations, it was agreed that wholesale layoffs may not be the perfect solution as it would involve hefty compensation packages, additional recruitment, on-boarding and training costs. Gemini worked with the client to assess the background of their workforce and identified that 40% of them have the potential, aligned with appropriate training, to be redeployed to another position within the group.
Our client agreed that the combination of both outplacement and redeployment would not only prove more economical, but that it would also improve workforce agility and reduce potential damage to staff morale.
The client accepted our proposal and we set to work. We ran individual assessments against specified competencies for each of the staff identified for redeployment, holding workshops and training sessions. The result was that 8 employees (27% of total affected workforce, including both front line workers and office supporting staffs) were successfully reassigned to new positions within their group. For the staff that were unfortunately made redundant, we provided individual outplacement support, offering expert advice, rebuilding their confidence, and working on their profiles to better position them for re-entering the job market. We are very happy to report that many are already interviewing for new positions and that some have already landed new roles.
With "the end of cheap China", the aftermath of a trade war looming and digital transformation, Gemini expects the need for outplacement and redeployment support to increase in Q3 and Q4. While the career transition services market in Asia is a still at a nascent stage when compared to Europe and the US, appreciation of the importance for employers to look after their employees post-employment is growing.
To have a confidential discussion regarding outplacement services, redeployment or other HR related matters, please don't hesitate to reach out to Gemini's HR Consulting Division at consulting@gemini.com.hk.
5 Tips for
Employer Branding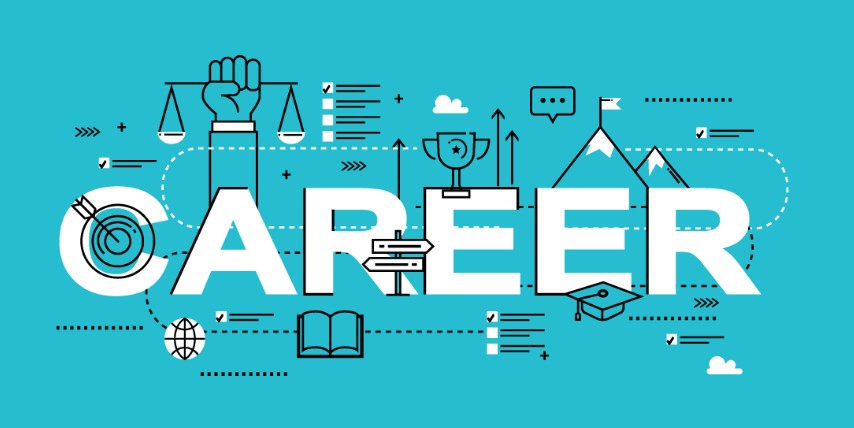 Today, in a currently changing and developing business climate and increasing shortages of skilled talents, many organisations struggle with attraction and, perhaps even more so, retention of talented employees. Employees today decide to join a company based on different values than a number of years ago.
The last few years several trends have been surfacing in job
seekers'/employees' decision-making behaviours when it comes to employment. No longer are monetary rewards the number one reason for people to take up employment. Employees today emphasize the importance of opportunities for career progression, balance between personal and work life, and investment in personal and professional development. Next to that, more and more people indicate the desire to work for a company that shows integrity and sincere engagement with its employees and their lives.
Therefore, creating an Employer Value Proposition (EVP) is a must for organisations that are looking to attract talent. An EVP should define the company's values and beliefs on all things important to its employees: Career, Culture, Work environment, Compensation, and Benefits.
Read the full article here.
This July sees the launch of Entertainer.Work, a collaboration between Gemini Personnel & Blast Productions.
Entertainer.Work, a networking platform for reliable freelance performers and employers varying from international booking agencies, event organisers and hotels, aims to become the world's
largest entertainment booking site.
To celebrate the launch several promotion packages are being offered. Please visit entertainer.work to learn more.

Top 5 Candidates in Hong Kong
Regional Financial Controller
Nationality: Hong Kong Availability: Immediately available
Based: Hong Kong
Languages: Native Cantonese, Mandarin and English
Skills:
- Over 20 years' experience in accounting, finance, costing, control and internal audit in Asia Pacific region in the manufacturing and distribution businesses with global public companies.
- More than 4 years' solid experience in auditing and statutory reporting in one of the largest public accounting firms.
- Well-rounded experience and track record in supporting senior management for Asian business and operation issues.
- Highly-energetic and results-oriented with strong communication and presentation skills.
- Qualified Accountant, with a Bachelor's Degree in accounting and MBA qualification.
For more information about this candidate, please contact helenl@gemini.com.hk.
Sales and Marketing Director (Beauty/Cosmetics)
Nationality: Hong Kong Availability: Two months' notice
Based: Hong Kong
Languages: Native Cantonese, Mandarin and English
Skills:
- 25 years' experience in branding, marketing, retail and sales strategies in the beauty and cosmetics industry.
- With exposure to both distribution companies as well as principal brands.
- Retail operations experience gained from MNC and Asian retail brands.
- MBA and BBA degree holder.
For more information about this candidate, please contact varsham@gemini.com.hk.
HR and Administration Manager
Nationality: Hong Kong Availability: Immediately available
Based: Hong Kong
Languages: Cantonese and English
Skills:
- 14 years' working experience in human resources and administration functions, with multinational companies. Great knowledge of resources planning, recruitment & selection, compensation & benefits, employee relations, performance management, succession planning and international assignments.
- Actively supports the success of business by delivering people focused solutions and support, as well as local implementation of global projects and managing changes.

For more information about this candidate, please contact kittys@gemini.com.hk.
Nationality: Hong Kong Availability: Immediately available
Based: Hong Kong
Languages: Native Cantonese, Mandarin and excellent English
Skills:
- Master's Degree of Commerce in Advanced Information Systems and Management and a Bachelor's Degree in Information Systems from Australia.
- Solid executive assistant and secretarial experience mainly in financial institutes and related industries.
- Extensive experience in supporting top management and teams, used to work in fast paced and multicultural environment.
- Good communication and interpersonal skills.
For more information about this candidate, please contact laurisy@gemini.com.hk.
CFO, Finance VP and Corporate Controller
Nationality: U.S.A and Hong Kong Availability: Immediately available
Based: Hong Kong or San Francisco
Languages: Native Cantonese, Mandarin and English
Skills:
- Experienced finance professional with experience as CFO (4.5 years), VP Finance (10 years) and Corporate Controller (8 years).
- 4 years with Big 4 CPA (Deloitte) and 3 years in a large U.S. National CPA firm (BDO USA).
- Successful partnership with CEOs and CFOs to re-structure organisations, evaluate new business, reduce operational expenses and cash burn, raise finance, achieve profitability, and prepare companies for sale.
- 15 years' board meeting reporting experience, and 5 years' investor presentation/road show experience.
- Industry exposure in Pharmaceuticals, Electronic Components/Semi-conductors, Medical Devices, and Telecommunication.
For more information about this candidate, please contact katheriney@gemini.com.hk.
Copyright © 2018 Gemini Personnel Limited. All Rights Reserved.
If you no longer wish to receive emails then Unsubscribe.