SALARY OVERVIEW
Hong Kong - China - Singapore - Thailand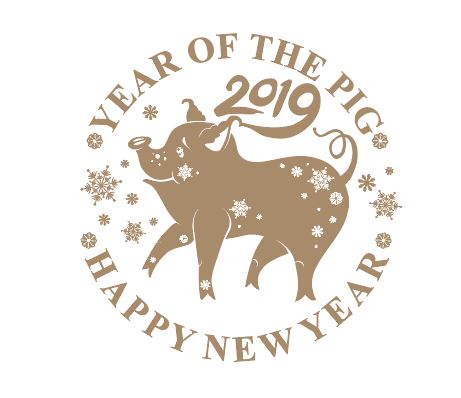 Hong Kong and the Global Economic Outlook 2019
Shenzhen the no. 1 city for business in China


Singapore's Top 5 talent trends for 2019
Thai labour force in need of new skills
Shenzhen - the number one city for business in China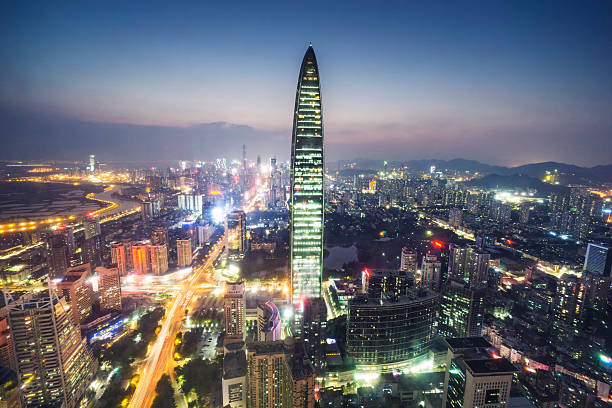 A recent study revealed that Shenzhen is regarded as the best place to do business in China. Shenzhen is now seen as more attractive than traditional commercial hubs, Shanghai and Beijing according to the annual Business Environment Index released by the Academy of Greater Bay Area Studies.
In 2018 Shenzhen climbed from 3rd place, which ranks 35 cities across China to replace local neighbour, Guangzhou who slipped down the table to 3rd place, behind Shanghai in 2nd place.
The rankings are based on 6 key factors for doing business: soft environment, infrastructure, business cost, market environment, social services and ecological environment. Shenzhen came out top for soft environment, and also scored highly for market environment (3rd) and infrastructure (6th).
Shenzhen is also the only city in China to have over 3 million registered business entities. There are 244 business entities per 1,000 people in Shenzhen, which is double the rate of traditional economic centres Beijing and Shanghai. Other factors included Shenzhen suffering from less pollution compared to other cities and a growth rate in the population of almost 5%.
If you are looking to set up business in China or open up a new office, then Shenzhen is the place to be!
The top ten cities for business environment in order are:
1) Shenzhen, 2) Shanghai, 3) Guangzhou, 4) Beijing, 5) Chongqing, 6) Chengdu, 7) Nanjing, 8) Hangzhou, 9) Changsha, and 10) Wuhan.
Source: China Daily
JM Gemini started the new year with quite a few additions to the teams in China. Barry Kirkwood, who previously held several Manager positions with the British Chamber of Commerce, joined JM Gemini Shanghai in the role of Manager, focusing on HR and Interim Management Solutions. Also new to JM Gemini Shanghai is Maria Cho, who will be servicing clients in the FMCG and Retail sectors. JM Gemini Beijing also welcomed two new Consultants: Tiana Liu, specialising in Healthcare and Insurance, and Howard Hua, who will be assisting clients and candidates in the IT & Gaming industry.
Interim Management - what is it and why is it becoming increasingly popular?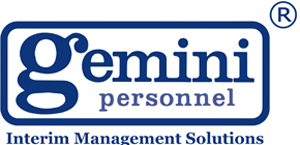 The idea of hiring a Managing Director on a three-month contract would seem like a strange concept to many businesses, who view stability and long term leadership as essential to future success. But in recent years, there has been a growing demand for Interim Managers – experienced executives who have the leadership, communication and problem-solving skills needed to support a business through a crisis or a critical time of change.
Interim management as a modern business practice grew in popularity in Western Europe in the 1970s, when businesses were faced with expensive contract termination clauses for existing employees and long-notice periods of future hires. It was during this time that businesses began to look for temporary, executive level managers who could help fill the gaps, as well take on specialist projects, such as the closing down of a factory or turning around a failing business.
Since then, Interim Management has gained in popularity across the world, most notably in Europe, Australia and North America. The rise in multi-national companies and complex international partnerships has also increased the situations where an Interim Manager may be needed, to help with complex situations such as:
Turnaround management
Change/crisis management
Company closure or relocation
Project management (i.e. installation of new IT hardware/software)
Immediate replacement
Establishing a Joint Venture or a Wholly Foreign Owned Enterprise
Transition management
The rise of businesses turning to Interim Managers has also led to a pool of highly qualified and experienced Interim Managers to flourish. Experienced Interim Managers are people who are available on short or immediate notice to step into a senior role and support a business through the challenges they face.
The benefit of hiring an Interim Manager over an external Consultant is that an Interim Manager is expected to deliver on their recommendations and proposals, often receiving bonuses and incentives at the end of their assignment based on performance. In some instances, an Interim Manager may be offered a permanent position within the company they are placed with, due to the quality of their work.
Interim Management Solutions, part of the Gemini Personnel Group has an extensive list of experienced, successful and available Interim Managers to support businesses whatever the need and contract duration. If you would like to have a discussion about your business needs, or if you are an Interim Manager who is looking for a new challenge, then please contact Barry Kirkwood by phone tel: (86-21) 6427 5570 or email barrymk@imsinchina.com
More about Interim Management Solutions? Read about a recent success case in collaboration with one of our partners here.
Top 5 Candidates in China
HR/C&B Manager
Nationality: Chinese Availability: Immediately
Based: Shanghai
Languages: Mandarin and English
Skills:
- Total 16 years' experience in HR area including 13 years in C&B function of multinational companies and 8 years in C&B manager role in the HR COE team
- 11 years' HR experience in multinational manufacturing companies
- Excellent ability of job evaluation and pay structures design, good sense on Mercer
- Good understanding on total rewards knowledge & building total rewards system
Procurement Manager
Nationality: Chinese Availability: Immediately
Based: Shanghai
Languages: Mandarin and fluent English
Skills:
- Over 15 years of procurement expertise and servicing global top 500 companies for China and Asia region
- Very familiar with communication and people management in complex environments and matrix reporting
- Rich experience in Capex Procurement Management, Strategic Sourcing, Contract Development and Negotiation, Cross-Functional Communications, Supplier Management, Team Development and Leadership
Finance Director (Trade & Manufacturing)
Nationality: Chinese Availability: Immediately
Based: Shanghai
Languages: Mandarin and fluent English
Skills:
- More than 25 years of experience in both trading and manufacturing companies
- 20 years of financial management positions in companies where the US GAAP accounting standards, policies and systems are solidly applied
- Good IT skills and experience in ERP system development and implementation for BPCS, SAP and ACCPAC systems as well as financial reporting packages i.e. Hyperion
- Excellent interpersonal, management and communication skills
Operations/General Manager
Nationality: Hong Kong Availability: One month's notice
Based: Shanghai
Languages: Mandarin and English
Skills:
- Bachelor degree from the Shanghai Institute of Foreign Trade in 1998 with a major in Economics
- After six years in various industries, worked in display/fixture industry since 2004
- Company set up experience
- A commercially oriented person, with high loyalty and integrity, well-organised, self-motivated, excellent written, oral and interpersonal communication skills, high working efficiency
VP/Managing Director (Automotive or Lighting industry)

Nationality: Hong Kong Availability: One month's notice
Based: Hong Kong
Languages: Native Cantonese, Mandarin and English
Skills:
- More than 25 years' work experience in automotive, lighting and energy industries, with over 10 years as Business Head/Chief Strategy Officer in China/Asia Pacific Region of leading multi-national
- Leading a full function team of over 120 people in Sales, Marketing, Supply Chain, Engineering, Factory and e-manufacturing, IT, HR, Finance, Quality
- 20% year-over-year in sales & profit; management process improvement & standardization across APAC region
For more information about these candidates, please contact barrymk@jmgemini.com.
Copyright © 2019 JM Gemini. All Rights Reserved.
If you no longer wish to receive emails then Unsubscribe.